Employee productivity monitoring software
Employee productivity monitoring software has become an essential tool for businesses to improve efficiency and effectiveness in the workplace.
What is employee productivity monitoring software?
Employee productivity monitoring is an important aspect of any business' operations. Organizations spend a lot of resources to ensure that employees are working efficiently and effectively towards achieving the company's goals. Monitoring employee productivity is a complex task.
But the emergence of productivity software over the last few years has made it easier for companies to monitor their employees.
Employee productivity monitoring software tracks and analyzes the activities of employees. It can monitor a range of activities, such as:
Time spent on work-related tasks: This includes tracking the amount of time employees spend on specific tasks or projects.
Website and application usage: Employee monitoring software can track the websites and applications that employees use during work hours.
Keystrokes and mouse clicks: Some software can even track the number of keystrokes and mouse clicks made by employees.
Screenshots of employees' computers: Some software can take screenshots or record video of employees' computer screens to monitor their activities.
Employee productivity monitoring software identifies areas where productivity can be improved. But it's important to use this technology transparently and to respect employee privacy and autonomy.
Employers should clearly communicate about how the software will be used and make them feel comfortable with the monitoring methods used. Additionally, employers should be transparent about the data collected and how it will be used to avoid any potential legal or ethical issues.
How do you monitor employee productivity?
As an employer, it is essential to monitor employee productivity to ensure that your business is running efficiently. There are various ways to do this, including tracking work hours and output, setting clear goals and objectives, and providing regular feedback. 
One effective method is to use performance metrics that measure individual and team performance, such as sales figures or customer satisfaction ratings. Another approach is to schedule regular check-ins with employees to discuss their progress and identify any areas for improvement.
Additionally, it is crucial to create a culture of accountability and transparency, where employees feel motivated to work hard and take ownership of their responsibilities. By monitoring productivity effectively, you can improve employee performance, enhance workplace morale, and ultimately achieve your business goals.
Benefits of employee productivity monitoring software
Employee productivity monitoring software has become an essential tool for businesses to improve efficiency and effectiveness in the workplace.
The software provides managers with detailed insights into how employees are spending their time, allowing them to identify areas of improvement and optimize workflows.
It helps companies develop a culture of accountability and transparency to drive motivation and productivity.
It can identify top-performing employees and provide data-driven feedback to help underperforming employees improve their performance.
Overall, employee productivity monitoring software not only benefits the company but also the employees, as it helps to streamline processes and improve job satisfaction.
What our customers are saying about us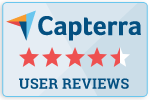 "Great tool for outsourced staff!"
HiveDesk is an amazing tool for business owners that are using outsourced staff. It gives you the ability to see the screen shots of what your staff is doing as they are logged in, report hours, keep them accountable, organize your time by projects and print off payroll reports.
– Brook B. Owner
Executive Office, 1-10 employees
Used the software for 6-12 months
"Keeps honest people honest."
In today's world, remote work is a given. We use this software to handle those challenges. We tried a lot of the competitors and for many reasons HiveDesk won. Plus, team loves their support. Fast and attentive.
– Dave M. CEO
Computer Software, 11-50 employees
Used the software for 2+ years
Features of Employee Monitoring Software
Employee time tracking refers to the process of monitoring and recording the amount of time an employee spends on various tasks or activities during their working hours. It involves keeping track of when employees start and stop working, how long they take for breaks, and how much time they spend on specific tasks or projects.
Automatic employee time tracking is an essential tool for streamlining operations and improving productivity. The software accurately tracks the hours worked by employees. This eliminates the need for manual timesheets and reduces timekeeping errors.
The benefits of employee time tracking include better attendance management, improved productivity, accurate invoicing, and easier compliance with labor laws and regulations.
Automatic employee time tracking software saves time & money and improves operational efficiency.
Monitoring of user activities
By monitoring user activities, businesses can see what employees do at work. It serves the dual purpose of tracking employee activities and monitoring cyber threats.
By tracking which applications employees use during work, the activity monitoring software shows managers which employees are using non-permitted applications. Managers can use this information to provide feedback to employees and ensure that they don't waste time at work.
Cyber threat is a very real anger for any business. One of the main points of vulnerabilities for any small business is malware that can infect their systems. And most malware enter the systems when employees visit infected sites. Managers and IT administrators can create a blacklist of known malware sites. 
The employee activity monitoring software flags when an employee visits a blocked website. This helps the managers identify egregious behavior and provides feedback to the concerned employee. This helps in keeping the company's computers safe from malware sites.
Automatic screenshot of employee computers
Automatic screenshots of employee computers are a way for employers to monitor the on-screen activities of their employees. This monitoring can also detect any potential security breaches or inappropriate use of company resources.
However, it is important for employers to communicate clearly and transparently with their employees about this monitoring to avoid any privacy concerns. Overall, automatic screenshots can be a useful tool for companies to maintain a productive and secure work environment.
Keystroke logger
Keystroke logger is a software program that records every keystroke and mouse clicks on a computer or mobile device. It helps companies track the level of employee activity on a computer. The data is especially useful for business that do data entry.
Level of keyboard and mouse activity is a strong indicator of productivity for certain jobs, like data entry operators. However. It does not correlate with the productivity of most white-collar employees, such as designers, programmers, consultants, and marketers.
Keystroke monitoring is an intrusive monitoring technique and must be used with care and transparency.
Employee task tracking
Employee task tracking is critical not just for tracking employee productivity but also for managers to stay on top of task and project schedule.
By tracking a task's status and time spent on it, a task tracking software like HiveDesk collects important employee productivity data. Using this information, managers can see which employees finish their tasks on time and which employees miss their deadlines.
The time tracking information shows managers which employees do their work efficiently and which ones are take more time. This information can help identify training needs and can be used to compare productivity of different employees.
Tracking task status and time gives managers visibility into the status of their projects. They can see which tasks are delayed that can potentially delay the project.
By tracking time at the task level, companies can accurately determine the labor cost for each task and project. With the cost data, businesses can calculate the profitability of different projects and clients.
Employee productivity reports
Employee productivity reports are an essential aspect of any organization. They provide valuable insights into how effectively an organization's workforce is performing and highlight areas that require improvement. Productivity reports can be used to track individual and team performance, identify bottlenecks, and measure the effectiveness of training programs.
Employee monitoring software provides several reports to help managers keep track of productivity:

• Online timesheet/timecard
• Activity reports
• Task status
• Screenshot reports
Try HiveDesk free for 14 days. You don't need a credit card for the free trial.