Which is the better payroll software for you?
Easily track time, manage your remote team and increase productivity with HiveDesk
Gusto vs QuickBooks. A feature by feature comparison of two of the most popular payroll tools in the market. 
Gusto and Intuit QuickBooks are two of the most popular payroll providers. Gusto is focused on HR solutions like payroll, benefits, time & attendance, hiring, and talent management. QuickBooks focuses on finance, accounting, and payroll functions.
In this post, we compare the payroll related features of Gusto and QuickBooks.
Gusto vs QuickBooks Quick Feature Comparison
| Features | Gusto | QuickBooks |
| --- | --- | --- |
| Automated federal and state tax filing | Yes | Yes |
| W2 and 1099 filing | Yes | Yes |
| Employee portal | Yes | Yes |
| Unlimited payroll | Yes | Yes |
| Benefits services | Yes | Yes |
| Pricing | Simple: $40 per month plus $6 per employee per month. Plus: $80 per month plus $12 per employee per month. Premium: Quote-based pricing. | Core: $45 per month plus $4 per employee per month. Premium: $75 per month plus $8 per employee per month. Elite: $125 per month plus $10 per employee per month. |
| ActivitySupport for all 50 states | Yes | Yes |
| Contractor payments | Yes (offers a Contractor only version) | Yes |
| International payroll for contractors | Yes | No |
| Health benefits | Yes | Via SimplyInsured |
| Workers' compensation | Ned to pay only the premium | Need to pay premium and fee |
| Add-ons (may require extra fee) | 401(k) retirement 529 college savings Commuter benefits Life and disability HSA and FSA Broker integration | 401(k) retirement |
| Time tracking | Yes | Yes |
| Team directory and org chart | Yes | No |
| Employee hiring & onboarding | Yes | No |
| Talent management, including performance reviews | Yes | No |
| Find & claim tax credits | Yes | No |
| Access to certified HR professionals (requires additional fee) | Yes | Yes |
| Secure document vault and e-signing | Yes | No |
| Compliance support | Yes | Yes |
| Integrations | QuickBooks Xero Google (G-suite) SSO | QuickBooks Xero Google (G-suite) SSO |
What our customers are saying about us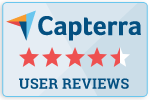 "Great tool for outsourced staff!"
HiveDesk is an amazing tool for business owners that are using outsourced staff. It gives you the ability to see the screen shots of what your staff is doing as they are logged in, report hours, keep them accountable, organize your time by projects and print off payroll reports.
– Brook B. Owner
Executive Office, 1-10 employees
Used the software for 6-12 months
"Keeps honest people honest."
In today's world, remote work is a given. We use this software to handle those challenges. We tried a lot of the competitors and for many reasons HiveDesk won. Plus, team loves their support. Fast and attentive.
– Dave M. CEO
Computer Software, 11-50 employees
Used the software for 2+ years
Gusto vs QuickBooks Detailed Feature Comparison
Payroll feature comparison – Gusto versus QuickBooks
Both QuickBooks and Gusto have comprehensive features for managing payroll. However, there are also differences between the two software.
Since Gusto is a payroll software at its core, it's faster and easier to use for processing payroll. In fact, Gusto claims that its customers, on an average, spend just 11 minutes for running their payroll. Gusto can also process payroll automatically and file your payroll taxes.
QuickBooks Payroll is an add-on product of the popular accounting software. While it provides better integration with accounting, QuickBooks payroll isn't as simple to set up and use as Gusto. But the accounting backbone does offer some benefits like same-day direct deposits in its top-tier plan and more detailed financial reports.
Both platforms offer unlimited payroll runs allowing you to process payroll multiple times in a pay period.
Gusto collects and files payroll taxes from your payroll data elimi9nating manual filing. Both W-2 1099 forms are processed and filed by Gusto. It also files federal, state, and local taxes without any extra fee. Whether you file taxes in one state or 10 states, you don't need to pay anything extra to Gusto.
QuickBooks Payroll also processes and file payroll taxes just like Gusto. But filing for only one state is included in the Core and Premium plans. Each additional state costs $12 per month. But the biggest drawback of QuickBooks Payroll tax filing is that you need to print out the forms and mail them to tax collection agencies for local payroll taxes.
Increase productivity, take screenshots, track time and cost, and bring accountability to your team.
Human Resources (HR) feature comparison – Gusto versus QuickBooks
Gusto has more and better features for the human resources team. You can build an organizational chart, a co-worker directory, and customizable employee profiles. It also has better support for employee onboarding, like online offer letters and checklists.
Gusto is also better for managing talent as you can do performance review and employee surveys with Gusto. If you upgrade to the Premium plan, you will also get access to an HR resource center and a dedicated support team.
While QuickBooks Payroll also offers an HR support center and access to a personal HR advisor with the Elite plan, it lacks HR features compared to Gusto. You can create job descriptions, checklists for onboarding and employee handbooks, but QuickBooks lacks offer letters, employee surveys and performance review features.
Both Gusto and QuickBooks offer time tracking feature.
Gusto's Plus and Premium plans include access to time tracking tools for tracking employee hours and processing PTO requests. Stay on top of your team's work hours, time off, holidays, and workforce costs.
QuickBooks Payroll Premium and Elite plans include time tracking via TSheets.
Employee Benefits in Gusto and QuickBooks
Gusto offers much better employee benefits options than QuickBooks Payroll.
Gusto offers health, dental and vision insurance for free. The platform offers over 3,500 health insurance plans from some of the biggest health insurance companies. You can buy a plan that suits your needs or transfer your existing plan to Gusto without losing coverage. Gusto does not charge any fee for offering these plans; you only pay your premiums.
Gusto also offers 529 college savings account, flexible spending accounts, health savings accounts, 401(k) retirement plans, commuter benefits, workers' compensation, and flexible spending accounts.
QuickBooks Payroll offers health, vision and dental plans through the online broker SimplyInsured. It offers 401(k) plans though Guideline. The workers' comp plan is available only in the Premium and Elite plans.
Integrations with other tools
Both Gusto and QuickBooks integrate with other software tools to help you run your business smoothly.
Gusto integrates with popular accounting software like QuickBooks, Xero and FreshBooks. It also integrates with several other tools like Expensify, Homebase, and TSheets.
QuickBooks Payroll was built to work primarily with other Intuit products like QuickBooks Accounting and TSheets.
Bring accountability to your team
The Verdict – QuickBooks Payroll vs Gusto
Both products are equally good but Gusto is better for startups and fast growing businesses that are not committed to the QuickBooks platform.
Gusto is also better if you employ contractors and have people in other countries.
QuickBooks is a better option for small businesses that are already using other Intuit products as it integrates well with the QuickBooks suite of products.
Time tracking should be easy and affordable
Why make time tracking and automatic timesheets more complicated than it should be?
STOP paying for features you don't need or can get for free somewhere else. Unnecessary features make the software clunky, confusing and difficult to use. HiveDesk eliminates the fluff to give you exactly what you need to track time and manage your remote team.
Empower your company with
Automatic time tracking for remote employees with screenshots