Computer activity and screenshot tracking software
Computer activity tracking software that shows you keyword and mouse activity and screenshots of employee computers. See what your employees are doing at work.
Monitor what your employees are doing
See if your employees are active 
Ever wondered if your employees are doing what they are supposed to do?
With employees working from anywhere, it's not possible for managers to walk up to them and check on their work. Time tracking shows you how long someone worked, but it does not tell you if what the person was doing during that time.
By tracking computer activity like keyboard and mouse clicks, HiveDesk shows you if an employee was working or not.
Monitor what employees are doing with screenshots
There are many distractions when your employees are working on a computer. There are email, news and social media activities that distract them from productive work.
Automatic screenshot tracking lets you see which applications your employees are using during work. You can set the time interval for these screenshots and the software will take a random screenshot within that interval.
The screenshot report reconstructs the employee's activities while the person was working. You can see who is doing the right things and who is slacking off.
Introducing HiveDesk computer activity tracking software
HiveDesk is an easy-to-use employee time, activity, and screenshot tracking software. It's best suited for  agencies, consulting businesses, software developers, call centers, BPOs, law firms, accountants, ecommerce businesses and other small businesses. 
Easily track time, monitor your remote team and increase productivity with HiveDesk
How to track activities and screenshot of your team?
Create your free HiveDesk account
The first step in tracking your team's time and activities is to create your free HiveDesk account. You will need your email id to sign up.
Set up project and add people
Create a project to track activity and add team members to the project. Add the name and email of your team members to invite them to work on your project.
Track time, activities, screenshots and tasks
HiveDesk tracks computer activities and takes screenshots of employees' computers when they start working. The software also tracks time employees spend at work. Time tracking, combined with activities and screenshots, is a powerful employee monitoring solution for businesses of any size.
What our customers are saying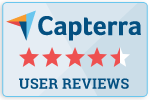 "Great tool for outsourced staff!"
HiveDesk is an amazing tool for business owners that are using outsourced staff. It gives you the ability to see the screen shots of what your staff is doing as they are logged in, report hours, keep them accountable, organize your time by projects and print off payroll reports.
– Brook B. Owner
Executive Office, 1-10 employees
Used the software for 6-12 months
"Keeps honest people honest."
In today's world, remote work is a given. We use this software to handle those challenges. We tried a lot of the competitors and for many reasons HiveDesk won. Plus, team loves their support. Fast and attentive.
– Dave M. CEO
Computer Software, 11-50 employees
Used the software for 2+ years
Try HiveDesk free for 14 days. You don't need a credit card for the free trial.