Time tracking Chrome extension from HiveDesk
Track time from anywhere in your browser with HiveDesk's time tracker Chrome extension. Track how much time you spend working on projects and tasks with our Chrome extension. 
Tracking time with Hivedesk's Chrome extension
Follow these steps to use the Chrome time tracking extension:
Create your free HiveDesk account.
Install the time tracking extension from the Chrome store.
Click the extension icon in your Chrome browser. It's the puzzle icon in the top right-hand corner of your Chrome browser.
You will see the HiveDesk extension icon in the list of extensions. Click the Pin icon next to it to make it permanently visible in the browser.
Click the HiveDesk extension icon to open the login dialog box. Log in with your HiveDesk user id and password
You will now see a list of projects and tasks to select and start tracking your time.
Click the green Start Session button to start tracking time.
Click the red Stop session button to stop tracking time.
That's it!
You can now track time spent on tasks and projects right inside the Chrome browser.
How to use the Chrome extension to track time in Asana
The Asana time tracking integration works via the Chrome extension.
Log into your Asana account and navigate to your project. You will see a list of tasks in the project.
Start the HiveDesk Chrome extension and select the project and task you want to track time for. Click the Start session button to start tracking time for the task.
You can see the timer next to the task in your Asana task list.
Chrome time tracker features
Track time spent on projects and tasks.
Works within Asana tasks for tracking time.
Records idle time so you can measure productivity. 
Record break time so you stay compliant with labor laws. 
What our customers are saying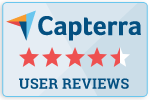 "Great tool for outsourced staff!"
HiveDesk is an amazing tool for business owners that are using outsourced staff. It gives you the ability to see the screen shots of what your staff is doing as they are logged in, report hours, keep them accountable, organize your time by projects and print off payroll reports.
– Brook B. Owner
Executive Office, 1-10 employees
Used the software for 6-12 months
"Keeps honest people honest."
In today's world, remote work is a given. We use this software to handle those challenges. We tried a lot of the competitors and for many reasons HiveDesk won. Plus, team loves their support. Fast and attentive.
– Dave M. CEO
Computer Software, 11-50 employees
Used the software for 2+ years
Try HiveDesk free for 14 days. You don't need a credit card for the free trial.