Small business time tracking
HiveDesk is one of the most popular small business time tracking software. Track employee time, tasks, time off, cost, and schedule. 
What is small business time tracking?
Time tracking software has become an indispensable asset in the modern workplace. No matter the size of your business, tracking employee time is essential to optimize productivity and improve efficiency.
Time tracking is a win-win for small businesses. They can use time tracking to monitor team's progress on various tasks and projects. The employees can accurately report their working hours and get paid for the actual hours worked. 
Most time tracking tools for small businesses include comprehensive reports that provide insights into employee performance and facilitate performance reviews, helping to identify areas for improvement. 
With access to real-time, detailed reports, small businesses can make informed decisions on how to best allocate resources and manage their employees.

HiveDesk time tracking software for small businesses
HiveDesk is an easy-to-use small business time tracking software. It's best suited for  agencies, consulting businesses, software developers, call centers, BPOs, law firms, accountants, ecommerce businesses and other small businesses. 
Easily track time, monitor your remote team and increase productivity with HiveDesk
Why small businesses should track time?
Time tracking makes it easier to keep track of employee hours and attendance. It allows small businesses to measure employee productivity and accurately calculate payroll.
Time tracking makes sure that employees are paid for all the hours they work and prevents time theft. With  time tracking software, small businesses get visibility into their employees' work. It helps the business stay compliant with labor laws. 
Time tracking is a must-have for small businesses as it helps them save time, become more efficient, comply with regulations, increase productivity and save money.
What our customers are saying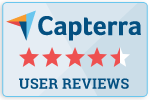 "Great tool for outsourced staff!"
HiveDesk is an amazing tool for business owners that are using outsourced staff. It gives you the ability to see the screen shots of what your staff is doing as they are logged in, report hours, keep them accountable, organize your time by projects and print off payroll reports.
– Brook B. Owner
Executive Office, 1-10 employees
Used the software for 6-12 months
"Keeps honest people honest."
In today's world, remote work is a given. We use this software to handle those challenges. We tried a lot of the competitors and for many reasons HiveDesk won. Plus, team loves their support. Fast and attentive.
– Dave M. CEO
Computer Software, 11-50 employees
Used the software for 2+ years
Increase productivity, take screenshots, track time and cost, and bring accountability to your team.
Automatic timesheets and timecards are essential for small businesses to keep track of the amount of time employees are spending on each task or project.
HiveDesk automatically tracks time while employees work on their computers. Employees can also track their time via their mobile devices or enter it manually. HiveDesk automatically generates a timesheet or timecard for each employee, task, or project. This feature is extremely useful for managers to find tasks that take more time than expected. Managers can also identify employees who are more efficient at work. The automated timesheet makes the payroll a breeze for small businesses.
Time off and leave tracking is an important legal requirement for any business, small or big. It allows you to keep track of how many days an employee works and how many leaves the person takes in a month. 
Having this information easily accessible can help you prevent issues such as unplanned overtime and tardiness. It can also provide valuable data for  analyzing employee performance and planning future schedule. HiveDesk time tracking software logs hours worked on each day of the month so you can easily see how many days an employee works in a month.
Easy to use reports and analytics
HiveDesk time tracking software has several easy-to-use reports and analytics for small business owners to manage their workforce.
The reports allow you to accurately track employee hours and have a complete overview of their working day. Reports include total hours worked, number of breaks taken, days absent, and any overtime hours.
The analytics shows you activity levels, time spent on task/projects, schedule adherence, trends in employee hours, and identify any inefficiencies i your business. 
Employee scheduling is an essential part of any successful small business.
Employee scheduling means assigning work hours to each employee in a way that ensures the business is staffed at all times and there are enough employees to handle the expected workload. With an automated system, managers can easily create and adjust employee schedules, allowing them to make quick changes based on customer demand or employee availability. This can save small businesses time and money and also reduce stress for employees.
HiveDesk time tracking software has an employee scheduling feature that small business owners can use to streamline staffing. You can track which employees are following the schedule and which ones are not. The scheduling feature also allows you to add holidays to employee schedules. This allows small businesses to make the most of their employees' availability, increase efficiency and make the business more profitable. 
In conclusion, small business time tracking increases transparency and accuracy when it comes to managing their workforce.
Not only does it provide valuable insights into how employees are spending their time, but it also gives businesses the ability to better track progress, allocate resources, and stay on top of their team's needs.
With the right time tracking software, small businesses can make sure they are getting the most out of their workforce and that their employees are getting the compensation they deserve.
Try HiveDesk free for 14 days. You don't need a credit card for the free trial.