Tired of manual timesheets? Try HiveDesk
Automatically generate accurate timesheets while making employees 10% more productive
4.4 out of 5 stars from 23 reviews
4.4 out of 5 stars from 23 reviews
4.4 out of 5 stars from 23 reviews
Automatically generate timesheet, save time and eliminate errors
Automate timesheets for employees working anywhere – in office, from home or remotely in another country.
Save time and eliminate errors associated with manual timesheets. Improve employee experience and save 10% of their time spent on filling up timesheets.
Say goodbye to manually collecting timesheet data from multiple forms and sources for payroll and invoicing. Automated timesheets make payroll and invoicing super easy and painless.
If you add hourly pay rate for employees, you can generate a report about how much you need to pay each employee.
Create accurate client invoices, fast
Accurate invoices are critical to building trust and maintaining profitability of your outsourcing business. Automatic time tracking ensures accurate timesheets and invoices for your clients.
Just run timesheet report for the project and use it to create your invoices. No more last-minute rush to collect billable time from your team members.
Improve team productivity and quality with screenshots
Outsourcing employees need to follow the right process and use the right tools. You can ensure compliance with the process and tools by reviewing employees' screenshots.
If an employee is less productive or is making more errors, you can review the screenshots to understand what he is doing wrong. You can provide targeted feedback to increase his productivity and quality.
You can also review the screenshots of your star performers to see what they do differently and use the insight to help others become better.
See activity levels of employees
BPO employees need to be active on their computers to enter and process data. HiveDesk monitors when employees are using keyboard and mouse on the computer. High levels of activity correlate to higher productivity for BPO employees.
By looking at activity report, you can see which employees are working actively and are productive.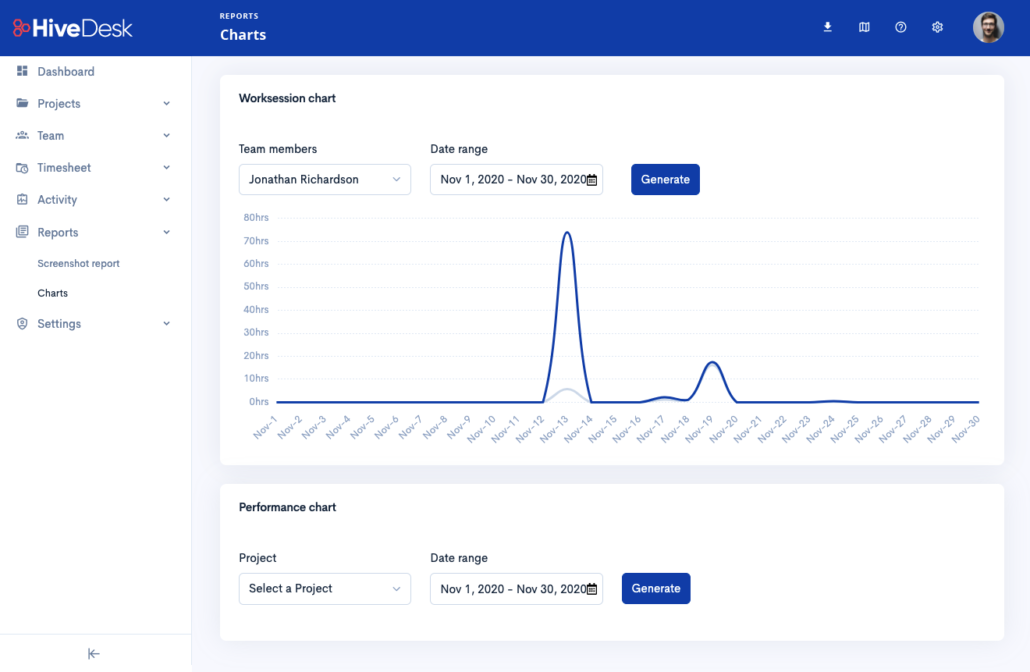 Monitor both desk and field employees
Desktop apps (Windows, Mac and Linux) are great for tracking time of employees who have a desk job. But what if you want to monitor your field staff? We have you covered with the mobile apps that can track both time and location of work.
Join 2000+ happy customers who have tracked over 4,000,000 hours with HiveDesk.