Improve Team Accountability with HiveDesk
Bring accountability to your team with HiveDesk by creating a transparent work culture.
How to improve team accountability
Set clear goals and expectations for the team
Track workloads to improve visibility
Provide feedback to improve performance 
How to improve team accountability with HiveDesk
Let the team know what you expect from them 
The first step in building team accountability is to set clear expectations. To do this:
Log into HiveDesk
Create tasks with deadlines 
Assign tasks to team members
With clear task assignments, everyone in the team knows what to do and by when. 
Track progress in real time
HiveDesk automatically tracks time spent on each task so yo can see if your team is working on the assigned tasks. Track task completion as team members finish the tasks assigned to them. 
Team accountability is depends on transparency and visibility into everyone's progress. HiveDesk gives you visibility into tasks that are time sinks and cost you money versus tasks that make you money. See which employees are more efficient by comparing the time taken by different employees to complete similar tasks. 
Monitor employee activities with screenshot and activity reports. Analyze this information to understand why employees are struggling or doing well. 
Provide feedback to improve team accountability
Bring accountability to your team by comparing performances, identifying issues with individuals, and providing constructive feedback. 
Use productivity data and qualitative information from HiveDesk to bring transparency to your team. When team members see the data about their performance, they feel accountable for their work. They can see areas where they need to improve. 
Get team's performance data to improve accountability
Hours worked every day, week, and month
HiveDesk tracks time spent by each employee at work by task and project. You can see how many hours each employee is working and on which task and project. 
Number of tasks completed
See in a snapshot the number of tasks a person has completed and how many tasks are still open. You also see the tasks that were completed on time and tasks that are behind schedule. Tracking tasks is one of the most important ways to measure productivity and bring accountability to the team.
Adherence to schedules 
Create and manage employee schedule in HiveDesk. Track how well each employee adheres to the assigned schedule. When an employee misses the assigned schedule, it puts the entire team at risk of missing expectations. Improve accountability in your team by improving adherence to schedule.   
Attendance and leaves
Showing up for work on time is one of the most basic aspects of accountability in a workplace. HiveDesk keeps track of attendance and leave so you know who in your team is being accountable and who is not. 
Activity data
See how active your team is at work. Get visibility into their work and processes with screenshot report. Use the data to provide feedback and improve accountability. 
What our customers are saying about us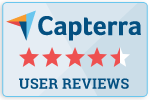 "Great tool for outsourced staff!"
HiveDesk is an amazing tool for business owners that are using outsourced staff. It gives you the ability to see the screen shots of what your staff is doing as they are logged in, report hours, keep them accountable, organize your time by projects and print off payroll reports.
– Brook B. Owner
Executive Office, 1-10 employees
Used the software for 6-12 months
"Keeps honest people honest."
In today's world, remote work is a given. We use this software to handle those challenges. We tried a lot of the competitors and for many reasons HiveDesk won. Plus, team loves their support. Fast and attentive.
– Dave M. CEO
Computer Software, 11-50 employees
Used the software for 2+ years
Start tracking task with HiveDesk