Use HiveDesk remote work solution to manage your remote team with time tracking, task management, activity and screenshot monitoring.
What's the need for remote work solutions?
Remote work has become the new norm for businesses around the world. Remote work has its challenges, and organizations are looking for effective solutions to ensure business continuity and maintain productivity levels. Remote work solutions include tools and technologies that can help teams collaborate effectively across locations, timezones, and teams. These solutions enable remote teams to stay productive and connected while working from home. 
However, remote work solutions go beyond just ensuring business continuity. These tools offer numerous benefits, such as increased productivity, cost savings, and a wider talent pool. Remote work solutions allow employees to work from anywhere, at any time, which offers a better work-life balance and reduces commuting time.
Remote work solutions can help organizations reduce their carbon footprint and contribute to a more sustainable future. In today's fast-paced business world, remote work solutions are becoming a necessity rather than a luxury.
Remote work solutions involve:
Tracking input: Track if the employee is working the expected number of hours
Measuring productivity: Measure the output of the remote employee
Monitoring effectiveness: Monitor if the remote employee is delivering desired quality of work
How to use remote work solutions?
HiveDesk remote work solutions are the perfect tool for managing remote teams.
Employee time tracking
Tracking employee time is an important remote work tool that helps businesses comply with labor laws and pay employees accurately.
HiveDesk automatically tracks time your employees spend on various tasks and projects.
HiveDesk generates accurate timesheets from the time tracking data for payroll processing. The timesheet approval process ensures that only approved time gets on the timesheet.
Task time tracking
You can create tasks and assign them to your remote employees. Hive Desk tracks whether the tasks are completed on time or not. You can also see how much time is spent on each task. This helps you identify tasks that are time sinks. It also helps you identify remote workers who are productive and those who are lagging behind.
Task time tracking is a powerful solution for managing remote work.
Employee shift scheduling
The process of employee scheduling includes the allocation of work hours to employees, involving the creation of a comprehensive schedule that outlines which days and shifts each employee will be working.
A well-planned employee schedule considers several factors, such as the availability of employees, their skill set, and workload, and is crucial in ensuring the smooth functioning of business operations.
Employee shift scheduling is an important remote work solution. It ensures efficient allocation of resources and helps minimize the risk of overworking or underutilizing staff.
Effective employee scheduling results in increased employee productivity, minimized labor costs, and boosted employee satisfaction, making it a vital component of business success.
Employee activity tracking
In many remote jobs, employers want to know what employees are doing during the work hours. Monitoring employee activities gives visibility into how active employees are at work.
With remote employees, it's not possible for managers to walk up to them and check on their work. Time tracking shows you how long someone worked, but it does not tell you if what the person was doing during that time.
By tracking computer activity like keyboard and mouse clicks, HiveDesk shows you if an employee was working or not. It's a solution used by thousands of teams working remotely.
Automatic Screenshots
There are many distractions when employees are working from home. There are personal chores in addition to email, news and social media activities that distract them from productive work.
Automatic screenshot tracking lets you see which applications your employees are using during work. You can set the time interval for these screenshots and the software will take a random screenshot within that interval.
The screenshot report reconstructs the employee's activities while the person was working. You can see who is doing the right things and who is slacking off.
This is one of the most popular remote work solutions used by thousands of businesses around the world.
Benefits of remote work solutions
Remote work solutions offer numerous benefits for both employees and employers. 
For employees, remote work solutions enable greater flexibility and work-life balance, as they can work from anywhere and at any time. The ability to work remotely also reduces commuting time and costs, allowing for more efficient use of time and resources. Additionally, remote work solutions can increase job satisfaction and reduce stress levels by keeping track of important work metrics, automating administrative tasks, and improving visibility. 
For employers, remote work solutions bring cost savings, increased productivity, and access to a wider pool of talent. Remote work solutions also reduce overhead costs and office space requirements, while allowing for greater employee satisfaction and retention. 
Overall, remote work solutions offer a win-win situation for both employees and employers by enabling a smoother and more productive remote work experience.
What our customers are saying about us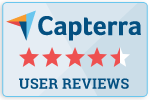 "Great tool for outsourced staff!"
HiveDesk is an amazing tool for business owners that are using outsourced staff. It gives you the ability to see the screen shots of what your staff is doing as they are logged in, report hours, keep them accountable, organize your time by projects and print off payroll reports.
– Brook B. Owner
Executive Office, 1-10 employees
Used the software for 6-12 months
"Keeps honest people honest."
In today's world, remote work is a given. We use this software to handle those challenges. We tried a lot of the competitors and for many reasons HiveDesk won. Plus, team loves their support. Fast and attentive.
– Dave M. CEO
Computer Software, 11-50 employees
Used the software for 2+ years
Try HiveDesk free for 14 days. You don't need a credit card for the free trial.