Time tracking app is a must have for any business. It helps you track how your employees spend time at work. HiveDesk, one of the most popular time tracking app works on all major desktop operating systems.
Why do I need a time tracking app?
A time tracking app is used to track how employees spend their time at work. Time tracking is required by law in most countries as a mechanism to ensure fair pay to employees. With the rise of gig economy and remote work, it has become even more important to track employees' time.
The Bureau of Labor Statistics reported in 2017 that 55 million people in the U.S. are "gig workers". This accounts for approximately 34 percent of the U.S. workforce, projected to increase to 43 percent in 2020. Some other studies by McKinsey & Co back up this data. These workers are primarily hourly workers, i.e., the employer pays them for the number of hours they work. If you employ such employees, how can you be sure that you're paying them a fair wage unless you track their time accurately?
If you bill your clients based on the number of hours your or your employees work on their projects, you can appreciate the value of an employee time tracking app. Relying on manual timesheets can lead to lost revenue, lower productivity and disputes with clients. An automated time tracking app can save you a lot of hassle, and money.
Employees tend to miss out between 5-10% of billable time when filling timesheet manually. Manual timesheets are not only inaccurate, they also take time to fill. It can take 2-3 hours per week for an employee to fill out a manual timesheet. These two things together can cost your business 10-20% in missing or lost productivity.
Tracking time as you work using an employee time tracking app give you more accurate invoices than filling timesheet manually after the fact. An accurate timesheet, and invoice, creates trust for your clients. It also benefits your business. When you know how your employees spend their time, you can use that information to make smarter business decisions in future.
Introducing HiveDesk time tracking app
HiveDesk is an online time tracking app. It's best suited for online businesses that employ remote or work-from-home employees. This could be an agency, consulting business, software developer, law firm, accountant, ecommerce business or something else. Whether the employee lives in the same city, a different city or even a different country, HiveDesk can automatically track time and generate accurate timesheets.
Benefits of using HiveDesk time tracking app
Helps you comply with regulations
According to the Fair Labor Standards Act (FLSA), all businesses must maintain accurate records of working hours. The business can decide how to keep time but needs to maintain the records for at least two years. The employee time tracking app not only records the time reliably, it also keeps it forever in the database to meet the regulatory requirements.
More reliable time data
Since HiveDesk records time automatically, it generates more reliable data compared to manual timesheets. You can analyze the data to create more accurate business plans and budget in future.
Saves you time and money
A time tracking app like HiveDesk can reduce the payroll processing time by 10-15% by automating data collection and reporting. Automated time recording also saves your employees 5-7% of their time. More accurate invoices can improve your billing by 10-15% by recording time that may have been lost otherwise.
Better team management
HiveDesk is more than just a time tracking app. You can also manage your projects and tasks with HiveDesk. You can create as many projects as you need. You can create tasks and assign them to your employees or team members. You can track which tasks are completed and which ones are overdue.
What our customers are saying about us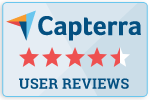 "Great tool for outsourced staff!"
HiveDesk is an amazing tool for business owners that are using outsourced staff. It gives you the ability to see the screen shots of what your staff is doing as they are logged in, report hours, keep them accountable, organize your time by projects and print off payroll reports.
– Brook B. Owner
Executive Office, 1-10 employees
Used the software for 6-12 months
"Keeps honest people honest."
In today's world, remote work is a given. We use this software to handle those challenges. We tried a lot of the competitors and for many reasons HiveDesk won. Plus, team loves their support. Fast and attentive.
– Dave M. CEO
Computer Software, 11-50 employees
Used the software for 2+ years
Try HiveDesk free for 14 days. You don't need a credit card for the free trial.