Workforce management software
Workforce management software has become an essential tool for businesses to improve employee productivity and compliance with labor laws.
Features of workforce management software
Employee time tracking involves automatically keeping track of the amount of time employees spend on various tasks or activities during their working hours. It involves tracking when employees start and stop working, how long they take for breaks, and how much time they spend on specific tasks or projects.
Automatic employee time tracking is an essential part of managing the workforce and improving productivity. The software accurately tracks the hours worked by employees, eliminating the need for manual timesheets and reduces timekeeping errors.
The benefits of employee time tracking include better attendance management, improved productivity, and compliance with labor laws and regulations.
Payroll calculation
Payroll calculates how much a business needs to pay its employees in a given pay period. HiveDesk has a field for hourly labor cost. Use this field to track your payroll cost.
At the end of each time period, the system automatically generates timesheet with hours worked in the pay period. It also shows how much you need to pay each employee for the hours worked in that period. 
Managing employee tasks and activity
Tracking employee tasks and activities is critical for managers to stay on top of wok schedule. By tracking a task's status and time spent on it, workforce management software provides insights into your employees' work. Using this information, managers can see which employees finish their tasks on time and which employees miss their deadlines.
By seeing how much time each employee takes to complete a task, managers can identify employees who do their work efficiently. This information can help identify training needs and can be used to compare productivity of different employees.
Tracking task status and time gives managers visibility into the status of the work schedule. They can see which tasks are delayed that can potentially delay the project.
By tracking time at the task level, companies can accurately determine the labor cost for each task and project. With the cost data, businesses can calculate the profitability of different projects and clients.
Employee scheduling
Another key aspect of workforce management is scheduling, which involves ensuring that your every employee is in the right place at the right time to meet your business needs.
It includes making sure you have enough staff to handle peak times and that there are no gaps in coverage. With the right employee scheduling software, you can streamline the process and make sure everyone is on the same page.
Attendance and overtime tracking
One of the most important aspects of workforce management is attendance tracking. You need to make sure your employees are showing up when they're supposed to and putting in the required hours. Additionally, you want to make sure you're paying them accurately and on time.
A workforce management tool offers solutions for attendance tracking and payroll tracking. It includes tracking overtime hours, vacation requests, and time off.
Benefits of workforce management software
One of the primary benefits of using workforce management software is the increased productivity and efficiency of the workforce. Businesses can effectively manage employee schedules and assignments, improving the overall coordination and timing of work.
It enables reduced labor costs and optimized resource allocation. By automating time-consuming tasks such as scheduling, time tracking, and payroll, managers can free up more time to focus on strategic initiatives. This means that human resources and operations teams can work more efficiently, resulting in fewer errors and a smoother workflow.
Another benefit of using workforce management software is better compliance with labor regulations and overtime management. Managing overtime and complying with labor laws can be a challenging task for HR managers, supervisors, and business owners. However, automated time tracking, task management, and scheduling software can help you manage employee time and attendance and ensure that all labor laws and regulations are met.
What our customers are saying about us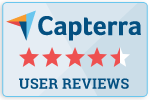 "Great tool for outsourced staff!"
HiveDesk is an amazing tool for business owners that are using outsourced staff. It gives you the ability to see the screen shots of what your staff is doing as they are logged in, report hours, keep them accountable, organize your time by projects and print off payroll reports.
– Brook B. Owner
Executive Office, 1-10 employees
Used the software for 6-12 months
"Keeps honest people honest."
In today's world, remote work is a given. We use this software to handle those challenges. We tried a lot of the competitors and for many reasons HiveDesk won. Plus, team loves their support. Fast and attentive.
– Dave M. CEO
Computer Software, 11-50 employees
Used the software for 2+ years
Try HiveDesk free for 14 days. You don't need a credit card for the free trial.