How to Do Employee Shift Scheduling with HiveDesk
Employee scheduling in HiveDesk time tracking software empowers you to manage employee shifts, holidays, and overtime while staying on top of work done and hours worked.
Many of our customers use employee scheduling software and have been asking us to add it as a feature in HiveDesk. We released this feature last week. You can now manage employee shifts in HiveDesk and save the money you have been spending on a separate employee scheduling software.
Follow these steps to use the employee shift scheduling feature:
Log in to the HiveDesk web app
Click Schedule > Calendar in the left-hand navigation column. You will see a blank weekly schedule since you've not yet created any shift or schedule.
Click the blue Actions button and select Create schedule from the list of options.

In the Create Schedule dialog box, select team members in the Team Member(s) box.

Click inside the Shift Name box and click Add New Shift Name. In the dialog box, click Add Shift Name button.

Enter the Shift name, select timings and click the Update button to create a new shift.

You'll come back to the Create Schedule dialog box. Select the Timezone for the shift, Start and End dates, and days of the week when the shift will be applicable.
Click the Create button to create a new schedule with the shift you just created.
You'll be back to the main calendar page and can see the employee shift schedule you just created.
You can also create a holiday calendar to manage your employees' shift schedule. To do that,
Click Schedule > Holidays in the left-hand navigation column

You'll see a list of holidays you've already created. To add a new holiday, click the blue Add Holiday button hand corner.

In the dialog box, enter the Holiday Name and select the date in the Holiday Date field.

Click the Add button to add the holiday to the calendar.
To add the holiday to the employee schedule, from the Schedule page, click Actions button and then select Add holiday option from the list.
In the dialog box, select the Holiday Name to add to the employee schedule and Team Members who are eligible for the holiday.
Click the Save button to add the holiday to the employee shift schedule
That's it!
You can now use HiveDesk instead of a separate employee shift scheduling software.
Avoid scheduling conflicts, minimize chances of employee burnout and dissatisfaction, save time, and reduces errors associated with manual employee scheduling.
What is employee scheduling?
Employee scheduling is the process of assigning work hours to employees. It involves creating a schedule that outlines the tasks that need to be accomplished, the number of employees required to complete them, and the hours during which they will work.
A well-planned employee schedule takes into account employee availability, skill set, and workload. It ensures that business operations run smoothly.
Employee shift scheduling is an essential aspect of workforce management, as it helps businesses efficiently allocate their resources and minimize the risk of overworking or underutilizing their staff.
Effective employee scheduling results in improved productivity, reduced labor costs, and increased employee satisfaction.
What is employee scheduling software?
Employee scheduling software helps businesses simplify the process of scheduling employees to work in shifts. It automates the scheduling process by allowing managers to create, edit, and distribute schedules online.
Employee shift scheduling software eliminates scheduling conflicts, reduces labor costs, and improves employee satisfaction. It also allows employees to access their schedules in real-time and view holidays/time-offs.
With employee scheduling software, businesses can create efficient and effective schedules that meet their unique needs. It is a valuable tool for any organization looking to streamline the employee scheduling process and ensure that the workforce is operating at peak efficiency.
Why is shift scheduling software important?
Shift scheduling software is an essential tool for any organization with employees working on different shifts. It helps in effective management of scheduling, ensuring that all shifts are covered and the workload is distributed efficiently.
The shift scheduling software helps to avoid any scheduling conflicts, minimizing the chances of employee burnout and dissatisfaction. It also saves time and reduces errors associated with manual scheduling.
The software's automated features provide managers with real-time data, enabling them to make informed decisions and adjustments to schedules. Managers can track employee attendance, time-off requests, and overtime, reducing the administrative burden on HR teams.
The employee shift scheduling software plays a crucial role in enhancing productivity, employee satisfaction, and overall business success.
How do I make a schedule for my employees?
When it comes to creating a schedule for your employees, it's important to have a clear understanding of the needs of your business.
Start by assessing the workload and identifying the tasks that need to be accomplished on a daily, weekly, and monthly basis. This will help you determine how many employees you need on staff and what their roles and responsibilities will be.
Consider the availability of your employees and their preferred work schedules, as this will help ensure that they are able to maintain a healthy work-life balance.
Use an employee scheduling software to create a schedule that is easy for your employees to understand and follow. Always communicate changes to your employees in a timely manner to avoid confusion or frustration.
What our customers are saying about us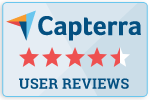 "Great tool for outsourced staff!"
HiveDesk is an amazing tool for business owners that are using outsourced staff. It gives you the ability to see the screen shots of what your staff is doing as they are logged in, report hours, keep them accountable, organize your time by projects and print off payroll reports.
– Brook B. Owner
Executive Office, 1-10 employees
Used the software for 6-12 months
"Keeps honest people honest."
In today's world, remote work is a given. We use this software to handle those challenges. We tried a lot of the competitors and for many reasons HiveDesk won. Plus, team loves their support. Fast and attentive.
– Dave M. CEO
Computer Software, 11-50 employees
Used the software for 2+ years
How do you manage employee shift schedules?
Managing employee shift schedules is a crucial aspect of any business operation. As a manager, it is important to ensure that the schedule is fair, efficient and meets the needs of both the employees and the organization.
To achieve this, businesses use a combination of technology and communication. Using an employee shift scheduling software makes it easy to manage the schedule by bringing visibility to everyone. Managers and employees can see the schedule in real-time and make or request changes as needed.
Managing holidays, time-offs and overtime is a breeze with a time tracking and employee shift scheduling software like HiveDesk.
Open and regular communication with the team is another important aspect of schedule management. When employees know what they are supposed to do, when, and how, they are more productive.
Prioritize flexibility to create a schedule that accommodates employees' personal needs while meeting business needs. This ensures that everyone adheres to the shift schedule.
Manage employee shift schedule and track time with HiveDesk