Remote employee time tracking software with screenshot and activity monitoring
Automatically track time, generate timesheets, get activity reports, monitor tasks and project cost.
Automatically track time your work from home and remote employees spend on your projects with HiveDesk client app. It works on all platforms – Windows, Mac, Linux, iOS, and Android.
Monitor output with activity report. Measure both active and inactive time for each team member. Increase accountability by tracking productive and non-productive time spent on your projects.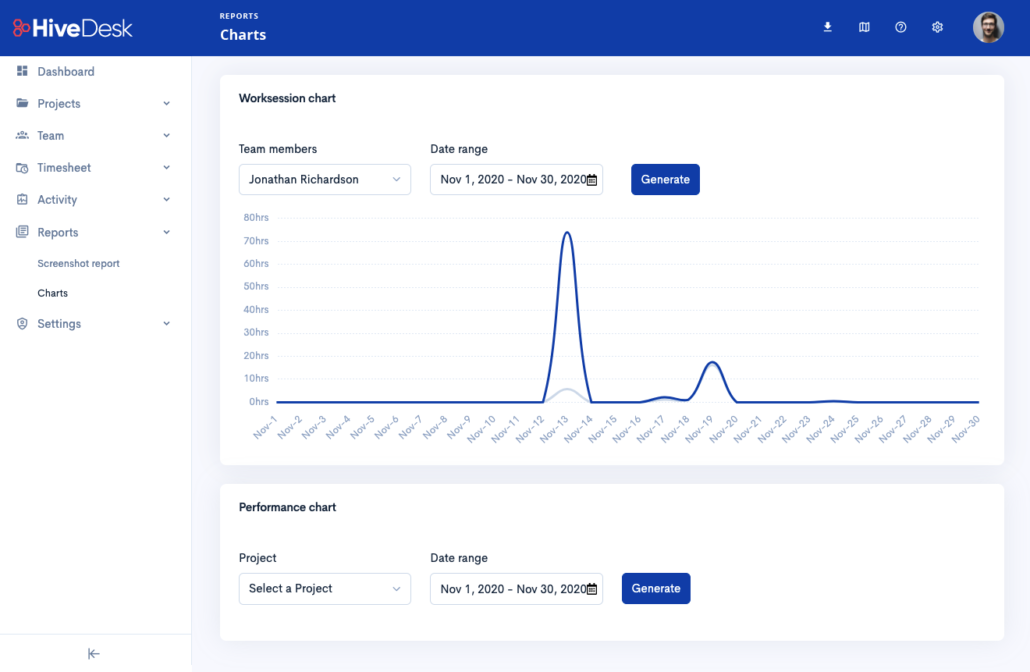 You create tasks in projects and assign them to team members. Team members see the projects in HiveDesk client app when they log in to track time. You can track by their status and due dates.
Take screenshots of your employee's computer at random intervals. Use the screenshots to verify their work, backup timesheets and build trust with clients. Use screenshots to provide feedback and improve the productivity of your work from home and remote employees.
Geolocation allows you to track how long your employees work at a job location. Employees check-in when they start work at a location and check out when the work is finished. The time log is stored with the zip code.
Monitor both desk and field employees
Desktop apps (Windows, Mac, Linux, and Chrome) are great for tracking the time of employees who have a desk job. But what if you want to monitor your field staff? We have you covered with the mobile apps that can track both time and location of work.
Easily track time, monitor your team and increase productivity while bringing accountability to your company
Why our customers love us
HiveDesk time tracking app has gotten rid of over-paying employees with our policy of "If it wasn't tracked, it didn't happen". HiveDesk has given me peace of mind, I don't think about our team members being accountable, it's done for them and all I have to do is check at a glance what they've completed.
We have used every time tracking software under the sun, and they all fall short in some area that we need, but overall HiveDesk has met our needs. Their PDF screen shot reports are clean, easy to use and understand. Our clients prefer them over the complicated reports of other systems.
Join 2000+ happy users who have tracked over 4,000,000 hours with HiveDesk.